Buy a bow tie or a box and/or Donate
BOWVEMBER - This initiative is 100% Quebec-based and focuses on a very specific cause: prostate cancer.
A big thank you for your participation in Bowvember. Thanks to your purchase, you are helping to maintain our free information and support services for all those directly or indirectly affected by prostate cancer.
Please note that the delivery of your bow tie or your Bowvember box will be from October 15 within 5 to 10 days.
Please complete 1 order / form per delivery address.
There is also the possibility of becoming an ambassador and thus collect more donations.
For only $ 99, offer the Bowvember box including:

(box delivery only in Canada)
- 1 Bow tie Bowvember 2021
- 1 pair of PROCURE socks
- 1 Virgin Mady maple syrup (200ml)
- 1 bag of maple pecans (150gr)
- 1 bottle of Gin Ungava (375ml)
- 1 bag of Croqueenbouche from the Douce Soeur chocolate factory (100 gr)
- 1 jar of François Lambert mini maple meringues (25gr)
- 1 L'Oréal Men Expert aftershave (125ml)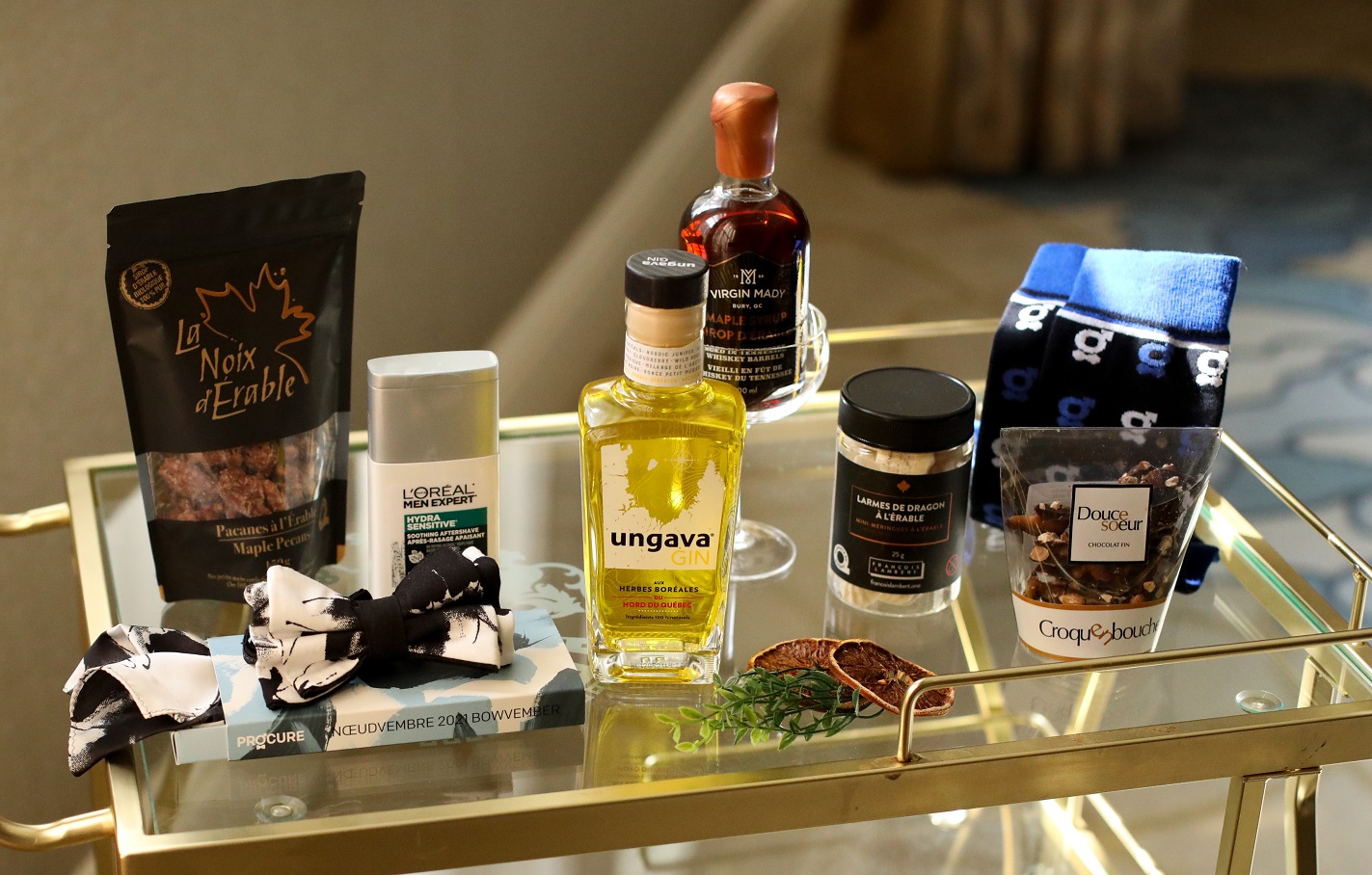 If you have any questions, please do not hesitate to contact us by phone - 1 855 899-2873 / 514 341 3000 or by email info@procure.ca
On behalf of all the people we support thanks to you, thank you and good Bowvember!
When you know that 12 Quebecers are diagnosed with prostate cancer a day, you understand the importance of a movement like Bowvember.