Buy a bow tie and/or Donate
BOWVEMBER - This initiative is 100% Quebec-based and focuses on a very specific cause: prostate cancer.
Delivery time of 2 to 5 days. Delivery will start from October 1st.
When you know that 12 Quebecers are diagnosed with prostate cancer a day, you understand the importance of a movement like Bowvember.
Okay now, how does it work?
You can choose to simply buy the bow tie and handkerchief for $ 40 and promote it on social media, or give it as a gift.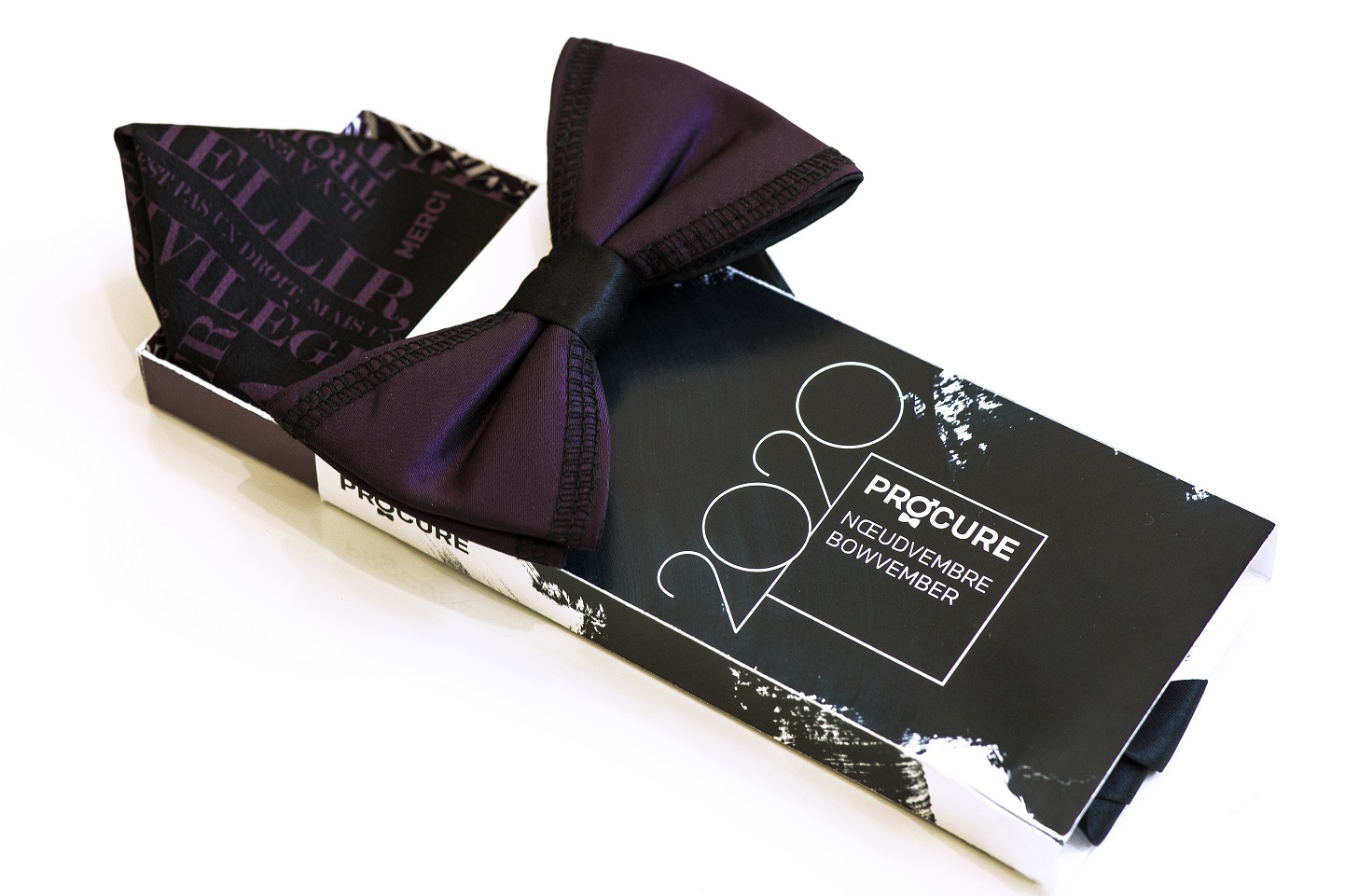 There is also the possibility of becoming an ambassador and thus collect more donations. Thank you for supporting PROCURE.
Take on a Bowvember challenge !
Wear the bow tie during the 30 days of November;
Wear the bow tie one day of the week, i.e. every Monday in November;
Make a team relay on whom is going to wear the bow tie during November etc ...
You will be able to call on your entourage to collect donations for the fight against prostate cancer, and to support you in your challenge.
Good Bowvember!