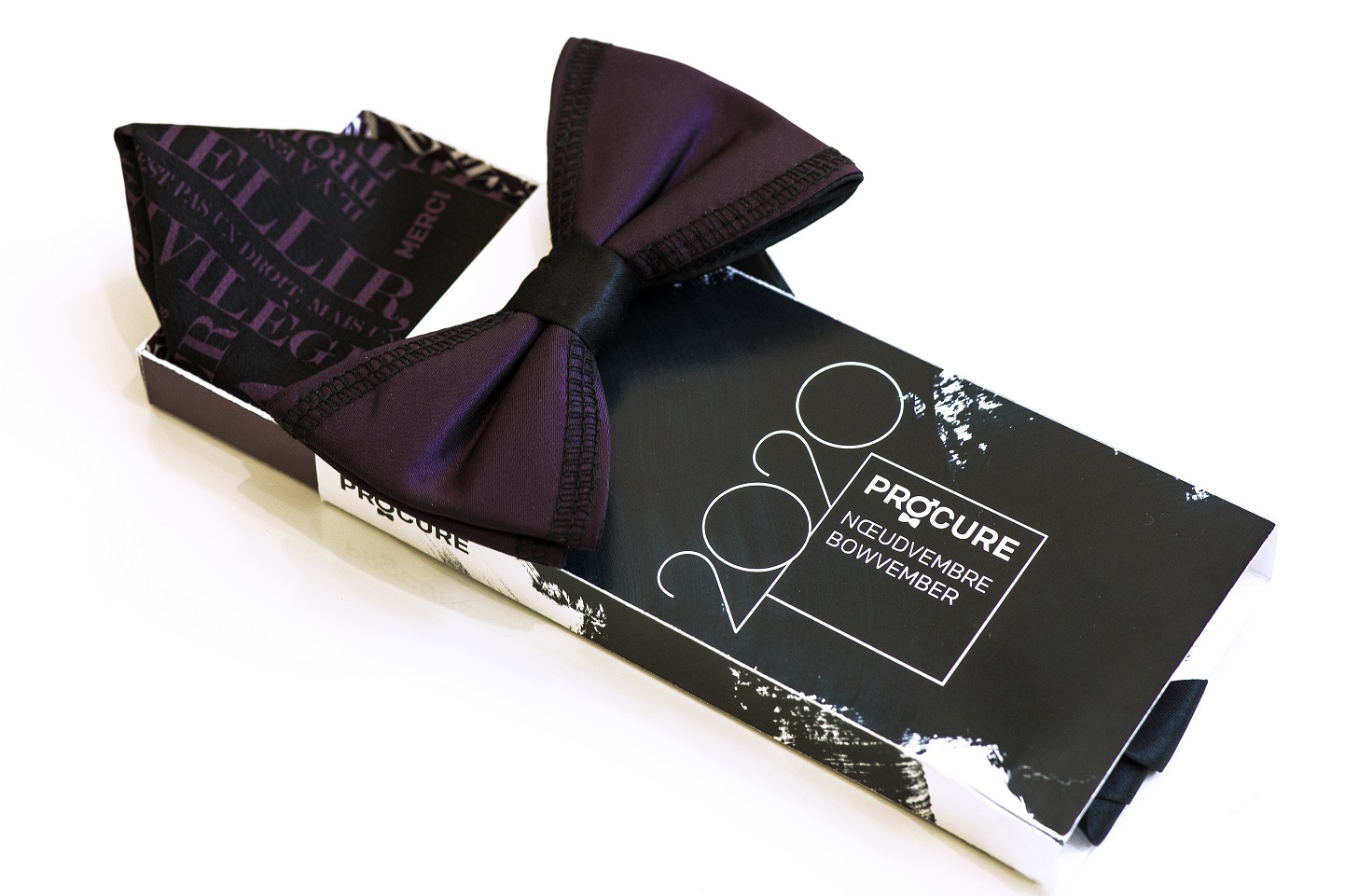 Your registration as Bowvember ambassador is free.
By becoming an Bowvember ambassadeur, you have the opportunity to set up your own challenge in honor of a man affected or that was affected by prostate cancer.
Here a some examples of Bowvember challenge:
wear the bow tie for the 30 days of November;
wear the bow tie on a specific day of the week, i.e. all Monday of November;
have a team relay to wear the bow tie etc...
Reach out to your network, and raise funds for the fight against prostate cancer, and also to support you in the realization of your challenge.
Have a great Bowvember!

I want to register
Donors
23 minutes ago
Nicolas Gauthier
42 minutes ago
Mathieu Poisson
2 hours ago
Pierre Marchand
2 hours ago
Fernand Brisson
Très bonne initiative M Dubé, Je fait partie des statistiques car j'avais un début de cancer ♋️ et j'ai pris la décision de me faire opérer en décembre 2017 et depuis tous les tests de cancer sont négatifs
2 hours ago
Isabelle Lessard
Tout notre soutien! Bravo le courageux, porte le fièrement!